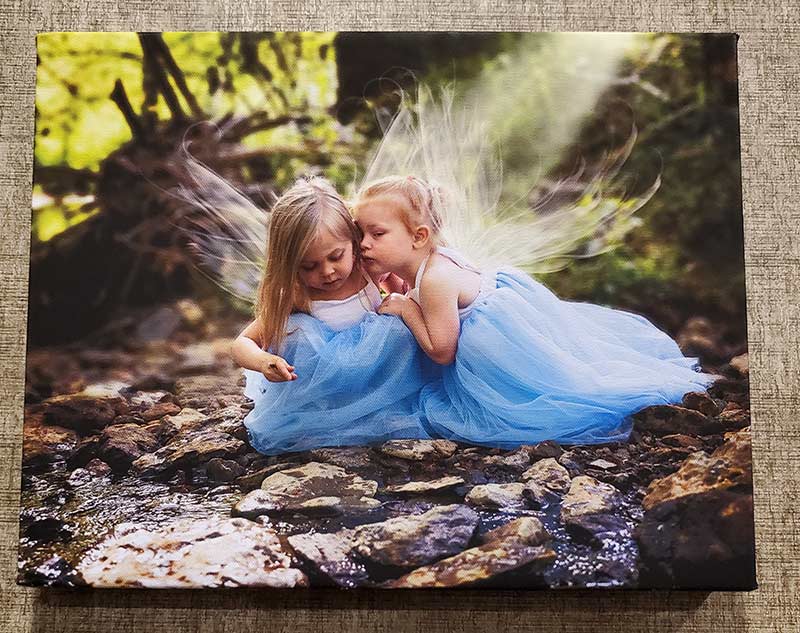 SPRING SPECIAL - Limited Time! Buy any size canvas print and get a second canvas print at no additional charge!
Example: Order a 11x14 Canvas Print for 23.99 plus shipping and You will receive two 11X14 Canvas prints at no additional charge.
If you live local you can pick up your canvas and save the shipping charge.
All Canvas prints are made here in USA and are the highest quality canvas prints you can purchase anywhere, guaranteed.
Super Easy Process
1. Order the size canvas you want
2. Upload Image, with this special you can upload a second photo and that will placed on your second canvas print.
During the check out process, you will be asked to upload your photo file!
We will review your image and let you know if there is any issue(s).
Your image is then printed, allowed to dry, UV Coated, Framed, then packaged and shipped. Typically this is a 3 day process as all prints are allowed to dry for 24 hours prior to UV coating being applied.
You can purchase with confidence of a 100% guarantee of Price, Quality and Customer Service.
If you ever have question just email sales@vividcolorllc.com and we will help! We are always available for our customers!
All canvasses include the following:
Backing
Hanger
UV Coating
100% Guarantee in Quality!
Professional Review
The following discounts apply to all these products.
Free shipping all orders over $100
Price /